---
Tourism experts warn the campaign may be a difficult sell, given WA's tough stance on quarantine and tendency to make snap decisions on interstate borders.

Christian Porter will quit politics at the next federal election, and former Liberal candidate for the WA seat of Fremantle, Miquela Riley, is keen to have a tilt at Pearce.
In those eight weeks, Western Australia is going to have to grapple with a seismic shift –  institutionally, intellectually, and emotionally.
From December 1, workers several sectors need to have received their first dose of the COVID-19 vaccine.
The watch and act warning is in place for south of Marangaroo Road and north of Beach Road in the eastern part of Koondoola and western part of Ballajura.
Former industry heavyweight Sam Walsh has joined a group of eminent Australians calling for the WA government to withdraw its Aboriginal cultural heritage bill.

The 15-year-old boy accused of attacking soccer prodigy Danny Hodgson has indicated he will plead guilty.
An inquiry into the electoral allowances of politicians will be able to resume with the end of a two-year legal and political fight that fractured the Labor government.
A man has died after a workplace accident in the southern Perth suburb of Medina after he was trapped by a bobcat on a residential block.
Tim Goyder's Liontown Resources, with $450 million raised to develop its Kathleen Valley lithium mine in WA, must now deal with an ultra-competitive market for engineering contractors and labour.

Teri Bailey enlisted aged 18 and killed herself on her 25th birthday after relentless bullying.
A new international report reveals an optimistic forecast for clean energy, but it poses a fresh challenge to a Labor party that is yet to reveal its climate policy.
The US and Australia have made much of their united front on China's economic coercion, but the truth is American exporters have been eating Australia's lunch.
Phil Tippett has created creatures for movies from Star Wars to Jurassic Park. But his latest work, a terrifying trip into his subconscious, nearly broke him.

The Oscar-winning actor once gambled his Hollywood career for better roles. Australia – and the outdoors – were the keys to enduring two years out of work.
Ian Botham says there is much on the line for the veterans in the Australian and England teams this summer.
Advertisement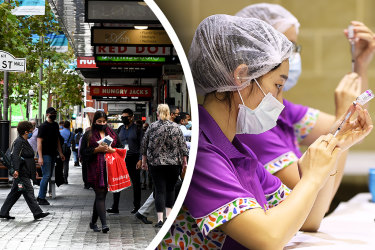 WA government departments and businesses have been scrambling to determine how many workers still refuse to get the vaccine as a new mandate came into force overnight.

The Conservation Council of WA has launched a second legal action against the Scarborough to Pluto LNG project adding to uncertainty about its construction a week after Woodside approved the $16 billion investment.
The latest assessment requires candidates to be able to do one sit-up, 10 push-ups, carry a 35 kilogram bag 20 metres, grip 30 kilograms in each hand, complete an agility test, and record a beep test score of at least 6.1 for women, and 7.1 for men.
Cleo's parents Ellie Smith and Jake Gliddon made the trip south for the state reception at Government House, where WA Premier Mark McGowan and Governor Kim Beazley  hosted the police team.

Mark McGowan's closed border populism has left Cricket Australia with an age-old conundrum - loyalty to the game's structure or hunger for revenue.
Christian Porter joined the federal Parliament in 2013 and also spent five years in the Western Australian Parliament, where he also served as attorney-general.
Virgin Australia says it is on track to return to pre-bankruptcy levels of domestic flying next year as the airline rebuilds its fleet.
The British socialite is facing charges of recruiting and grooming underage girls for convicted sex offender Jeffrey Epstein.
Advertisement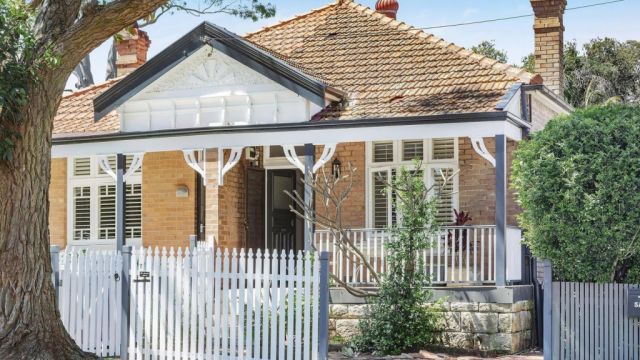 The latest figures reveal Australian housing values edged upwards in November, but at their slowest rate since January.
The pandemic has put what once were secret beach locations on the map, drawing out buyers and pushing up house prices.
Three months ago, Marta Ortega, the youngest Zara heiress, said she had no plans to take a formal leadership role in her father's fashion empire. Now she's taken over.
He had everything he needed to become a star and not enough of what he needed to cope with stardom.

Melbourne has an "undeniable" case to host a fifth Ashes Test should calculations come down to money, Victoria's Sports Minister says.

Australia has consistently produced world-beating cricket teams, and there is little reason to fear it is not sustainable. So, why should Australian cricket chase more money?