---
Phillip de Winter has travelled countless kilometres and woken at all hours to watch his beloved Demons over the years, and has found a way to get to Perth in time for Saturday's decider.
The last time Jake Lever played in a grand final, he was a star defender in a team that won the minor premiership and thrashed Geelong in a preliminary final. This is one man's shot at redemption.
Max Gawn made a false start to his AFL career, but towers over the game and stands to lift Melbourne's first premiership cup for 57 years.
Cricket did not quite work out for Alex Keath, but he says lots of fielding kept his footy instincts sharp. Now he's about to play in an AFL grand final.
Whether this pugnacious, emotional yet calm, bold but calculating tribal chieftain Luke Beveridge can lift his team to the pinnacle again, or if he fails, we can count on this: He won't be embarrassed.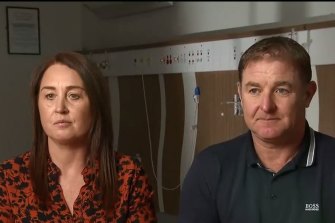 In an interview after their release from quarantine, the parents of soccer prodigy Danny Hogdson described their gruelling ordeal to get to Australia from the UK and the emotional reunion with their son in hospital.

Religious groups are calling on the government to allow them to open up to their entire communities amid growing fears they will be forced to shut out those who have refused to be vaccinated.
The latest Resolve Political Monitor findings suggest Australia could achieve a 90 per cent vaccine target across the adult population.
The leaders deliberately avoided mentioning China by name, but countering the rising superpower dominated every aspect of the summit.

Shortly after Meng Wanzhou flew from Vancouver after years of house arrest, Canadian PM Justin Trudeau announced that two Canadians jailed in China were freed.
As a founding member of both AUKUS and the Quad, Australia is discrediting the prophets of permanent identity crisis and existential anguish.

Political and international editor
The back-to-nature trend is leading to tricky terrain. How heavy are hiker footprints becoming in pristine wilderness areas – and who has the right to make them?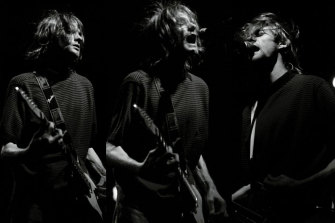 The You Am I frontman recalls supporting Nirvana when they played in Australia after releasing the landmark album.

When year 9 students Jack, Darcy and Wesley set up CovidBaseAU earlier this year, they kept their ages secret because they wanted their site to be taken seriously.
It is the strongest signal yet on China's determination to crack down on the industry.
Advertisement

Max Gawn made a false start to his AFL career, but towers over the game and stands to lift Melbourne's first premiership cup for 57 years.
Western Bulldogs captain Marcus Bontempelli has spent more time helping guide his teammates through the experiences of a grand final, after experiencing premiership ecstasy himself in 2016.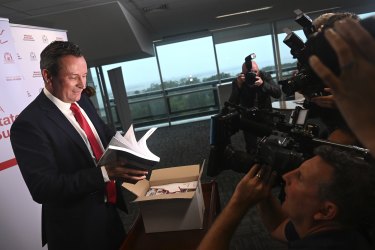 The 2020-21 state finances annual report released late Friday reveals that WA's operating surplus for that year hit $5.8 billion.

Stirling MP Vince Connelly's wife Peta said the better candidate lost the preselection battle and claimed a senior female member of the party impeded his campaign.

WA Premier Mark McGowan said the woman would now remain in hotel quarantine for "at least" 14 days. WA Police would consider the appropriate penalties.

Officers discovered the bodies in a home about 8.15am on Friday after being alerted of an incident at the address.
Mr McGowan is eligible for the upper threshold of the pension and could receive more than $250,000 per annum from taxpayers after he retires.
IMF Australia mission chief Harald Finger says given Australia is not using a carbon price to drive down greenhouse gases, it should toughen the rules around industrial emissions.
Graeme Samuel says companies should look wider than the existing networks so that potential leaders are not overlooked for director roles.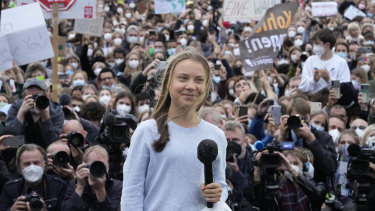 Climate action is one of the biggest issues in the German election this weekend, as green protests around the world demanded action now.
Advertisement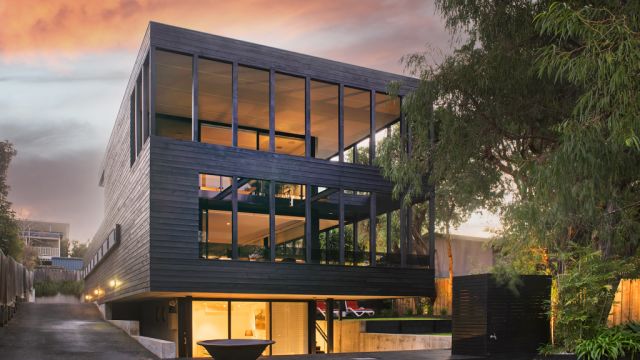 This stunning pocket of Western Australia has shaken off a long property slump to become the darling of the COVID era.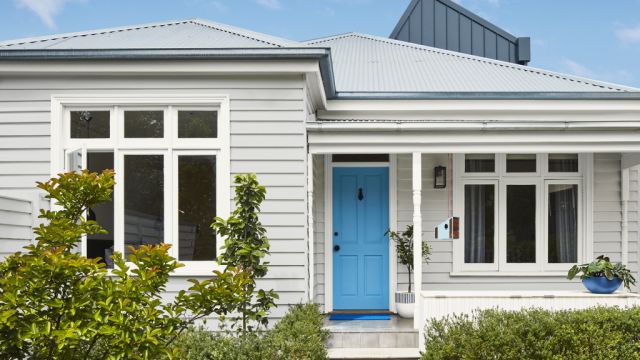 Getting into the property market is half the challenge, and many of us are struggling to embrace the space we are in. Help is at hand.
Don't fear Nitram. Watch it, says the award-winning author who watched with his friend Brian, a policeman helicoptered into Port Arthur during the massacre.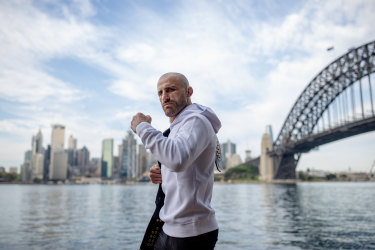 Alex Volkanovski is a rarity in the brutal world of UFC: he lets his fists, legs and smarts do the talking. After staving off COVID earlier this year, he defends his world title in Las Vegas on Sunday.

Whether it's missing out on Olympic gold by less than a second, or booting the Wallabies to victory, sporting success can hinge on the finest of margins.